It's about SLEEP, it's about HEALTH, it's about RELATIONSHIPS.
Improve your sleep with this customisable anti-snoring mouthpiece. It eliminates snoring from the first night and is available in two sizes for men and women. SnoreMeds has helped over 300,000 snorers enjoy soundless sleep.
Get the Sleep you Deserve.
▪️ SnoreMeds anti-snoring mouthpiece has been bringing effective relief to snorers for over 10 years.
▪️ Recommended by professionals to stop you snoring.
▪️ It's easy to use.
▪️ Moulding takes a few minutes for a perfect fit.
▪️ You can sleep in any position.
▪️ Lasts for up to a year.
▪️ Choice Of Sizes For Men or Women.
▪️ 45-day money back guarantee on Single Packs.
Learn More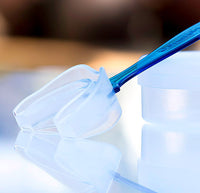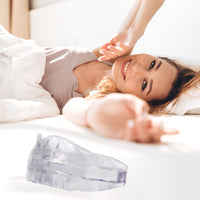 Available in Two Sizes
One size does not fit all. Based on the popular Original fit for Men, SnoreMeds™ has specifically designed a smaller anti-snoring mouthpiece with a deeper bite for women who snore, ensuring that SnoreMeds™ for Women mouthpieces are as comfortable as they are effective.
▪️ Eliminates snoring from the first night
▪️ Available in two sizes for men and women
▪️ Thousands of happy customers
▪️ 45 day money back guarantee on single packs
▪️ Sleep better and improve your energy levels
BUY WOMEN
It Works FROM The First Night To Provide Soundless Sleep
Our Customers Love Them
This was our second purchase of this product as we found it very satisfactory and certainly stopped my husband snoring.

⭐⭐⭐⭐⭐ Gail G - New Zealand 🇳🇿
My husband has been using SnoreMeds for about 3 years now. It has completely eliminated his snoring ensuring a peaceful sleep for both of us. We wouldn't be without it .

⭐⭐⭐⭐⭐ Tracey W - Sydney 🇦🇺
My husband says it has cut my snoring by 90%. I found it took a couple weeks to get used to it.
But both myself and my husband feel so much more rested for my using it

⭐⭐⭐⭐⭐ Marie S - Wellington 🇳🇿
WHY DO I SNORE AND HOW CAN I STOP
Snoring is usually caused by a partial obstruction of the upper airway behind the tongue. When we're awake, our breathing is unobstructed, as our body consciously keeps our upper airway open. But, when we are asleep, the muscles around our airway relax and the airway often becomes narrower. For most people who snore, air rushing through the narrowed opening causes the soft tissue in this part of the upper airway to vibrate, making the sound we call snoring.
Several factors can be blamed for this night time nuisance with age, obesity, lifestyle habits and menopause being a few contributing factors. Sleep apnea is a more dangerous condition which is often misdiagnosed as habitual snoring.
Don't Lose Sleep

GUARANTEED TO WORK
Our customer guarantee offers a product refund up to forty five (45) days. The SnoreMeds anti-snoring mouthpiece is recommended by dentists and doctors as a safe and effective, long term, solution to snoring.

OUR COMMITMENT
Nearly ninety million Americans snore when they sleep. A quarter of couples say it ruins their sex lives and ten percent say they've even considered divorce. We take solving this medical condition really seriously, and are committed to offering you a better quality of Sleep.

SECURE SHOPPING
Shop securely at our online store. SnoreMeds is manufactured from a high quality anti-allergenic thermoplastic. The material is safe FDA approved for medical use, and is also BPA and latex free.
Get the Sleep you deserve